Centro Fence 10.021
Street Furniture with style.
Model description
Presented fence was designed for the public places, such as: parks, offices, schools, apartments to make them safe and functional. Centro 10.021 fence is ideal element of street furniture for directing pedestrians areas where there is a possibility to come into conflict with traffic. The system of Centro 10.021 fence comprises black steel posts and a steel panels.Presented model is functional and beautifully styled.
Centro fences
Centro fences are classic and simple in form urban steel fences. The whole fencing module consists of a span 10.021 and street bollard 01.052. It is possible to use another bollard of a similar shape.
Fence elements
The fence consists of an inner span and posts ordered separately in adequate quantity.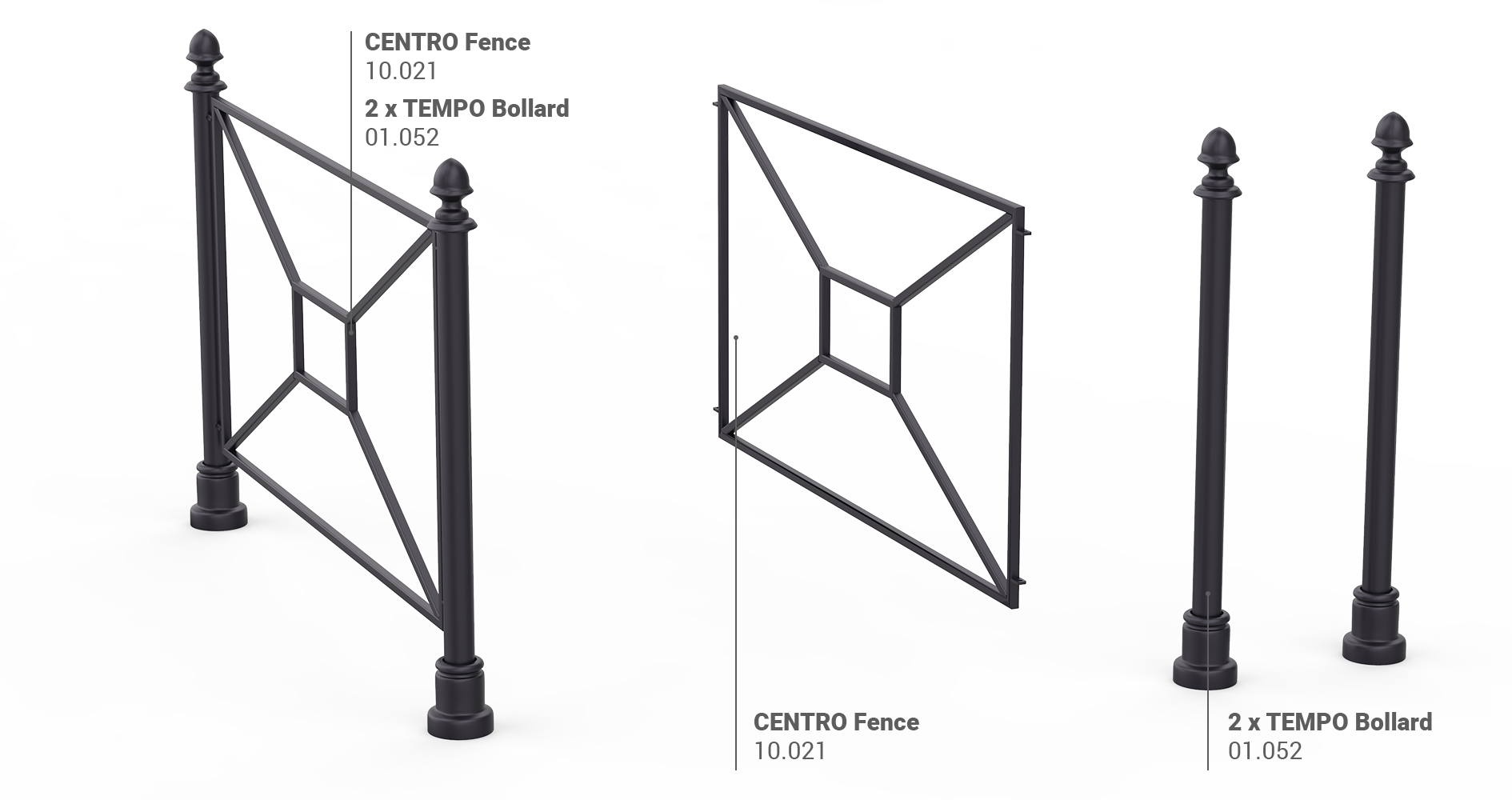 Retro line
Retro line includes projects designed in vintage style. Our retro street furniture is inspired by classic historical architecture. The decorations of retro line models are made of cast. Thanks to it we achieve great, original and unique character of our street furniture.
Our fences
Zano fences were created to separate roadways and pavements from green spaces in a safe and aesthetic manner. In addition to standard fencing sections, our offer also includes shorter modules, which enable you to elegantly end a fence line or combine it with other sections.
Producer
As a leading manufacturer in Poland we always do our best to meet the customer's requirements. ZANO is equally comfortable and experienced designing for different types of street furniture projects. We are passionate about creating beautiful, functional, sustainable models. This is achieved through a process of focused listening that seeks to truly understand and respond to the inherent nuances of each particular client.