Solar charging station Sunflower 19.001
Street Furniture with style.
Description of the model
Sunflower charging station is an entry level model of charging stations. Powered by two independently working photovoltaic panels placed above the heads of passers-by. Station is designed for quick charging of mobile devices during the day and night. Furniture can be made of carbon, galvanized and powder coated steel or stainless steel. The top of the station table is made of HPL (High Pressure Laminate). As a standard Sunflower has three USB A port supporting quick charge, wireless charger and LED lights. Optionally, it can be equipped with a Wi-Fi module providing fast, wireless Internet connect.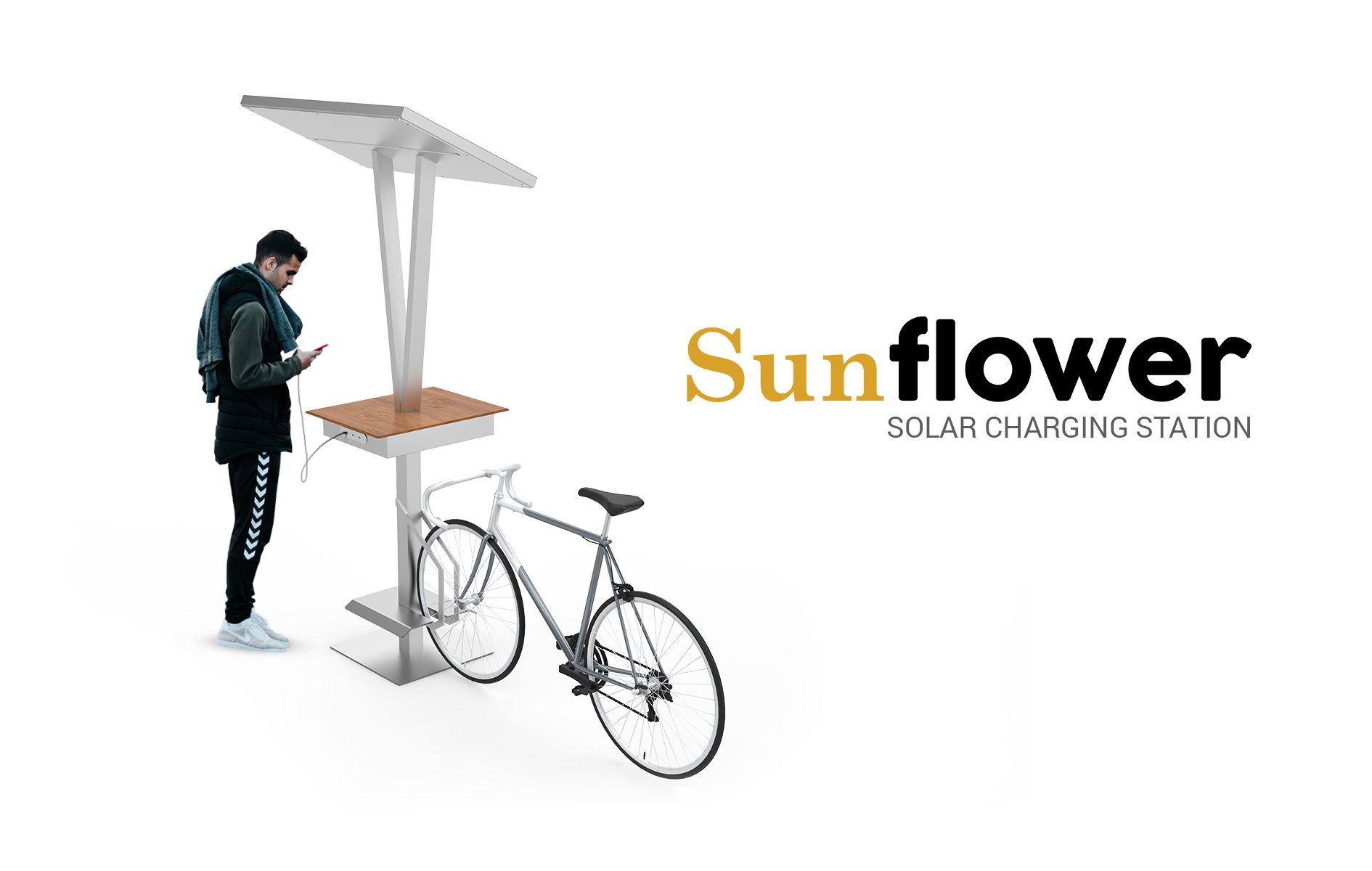 Sunflower solar station equipment
The Sunflower solar charging station is made of carbon steel, galvanized and powder coated in RAL 7024. The station is equipped with: Wi-Fi Hotspot, wireless charger, three USB A ports supporting quick charge (in the picture there is a personalized station with two USB A ports). The table is made of a high pressure laminate (HPL). Photovoltaic panels are mounted on top of the station, as well as LED lights that switch on automatically at nightfall.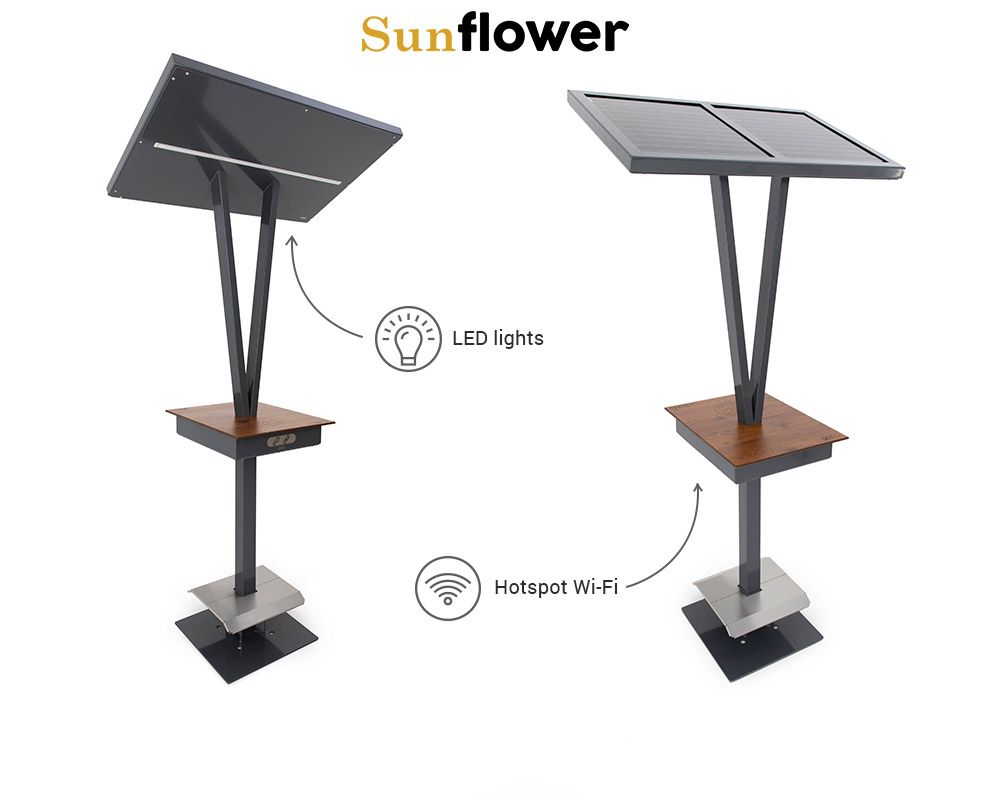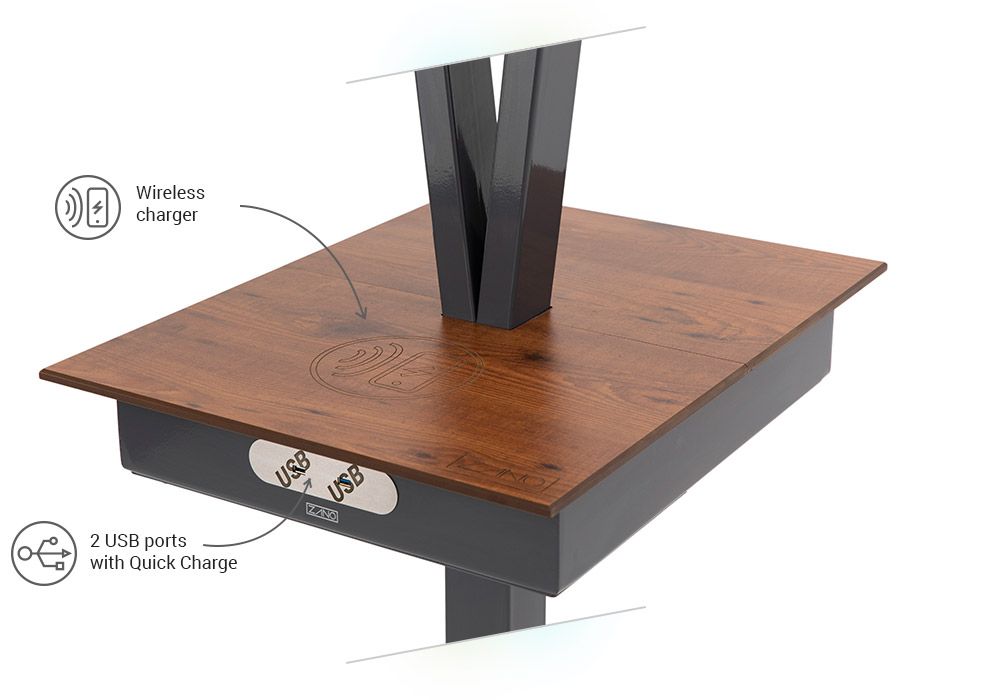 Additional bike rack
Additional station equipment includes a Wi-fi hotspot module and a single bike rack. The station below is presented in stainless steel. Below the number one station has a bike rack. The number two station is shown in the basic version.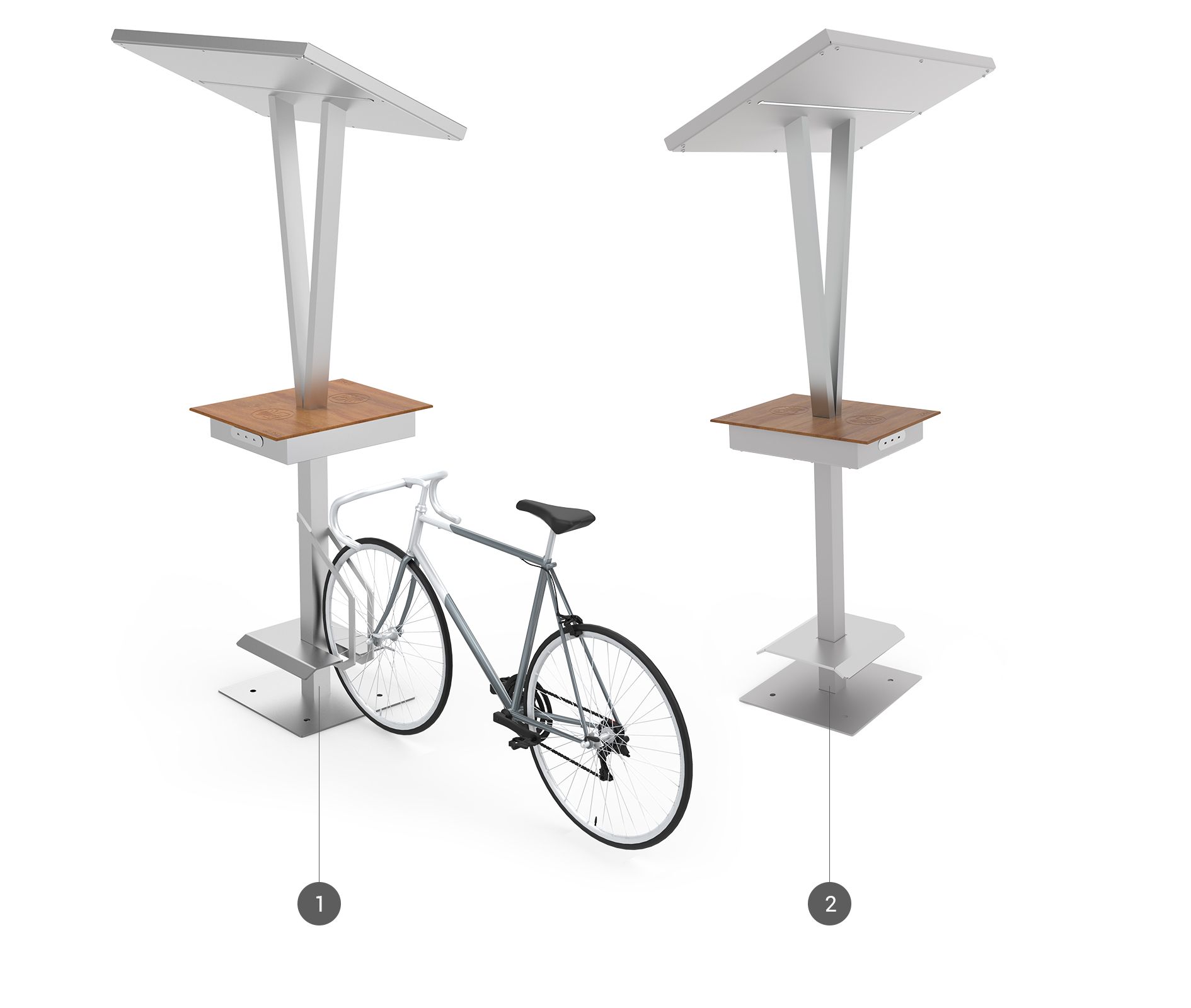 ZANO Smart City
ZANO relies on solar powered solutions because we care about the environment. During the creation process of each product we focused on combining super durability with contemporary design. Our street furniture is made of the high end materials, such as: stainless steel, carbon steel, softwood, hardwood, HPL or tempered laminated glass.
Our solar stations
ZANO solar stations are contemporary street furniture equipped with photovoltaic panels. Thanks to them the stations are an independent source of energy and lighting. The stations enable charging of mobile devices and provide the Internet.
Producer
As a leading manufacturer in Poland we always do our best to meet the customer's requirements. ZANO is equally comfortable and experienced designing for different types of street furniture projects. We are passionate about creating beautiful, functional, sustainable models. This is achieved through a process of focused listening that seeks to truly understand and respond to the inherent nuances of each particular client.