Hand sanitizer station Sanit 20.047
Street Furniture with style.
Description of the model
The hand sanitizer station SANIT is an ideal solution for maintaining hand hygiene in public places. Its robust construction is made entirely of stainless steel or carbon steel, powder coated in the indicated RAL colour with stainless steel elements.
The station is equipped with:
-contact-free dispenser for disinfectant liquid - 1 litre of liquid allows the dispenser to be used about 3300 times
-hole for foil gloves or tissues hung on a hook inside the construction
-Sheets for used gloves/tissues
Refilling the dispenser, add wipes or gloves and emptying the waste bin is very easy. In the rear part of the station is equipped with a lockable door allowing easy access to the individual items. Additionally, in the upper part of the station has a hinged flap for easy refilling. The dispenser is powered by 6 AA batteries. When used intensively, the batteries last for two weeks.
The station is permanently mounted to the ground by means of expansion bolts and screws.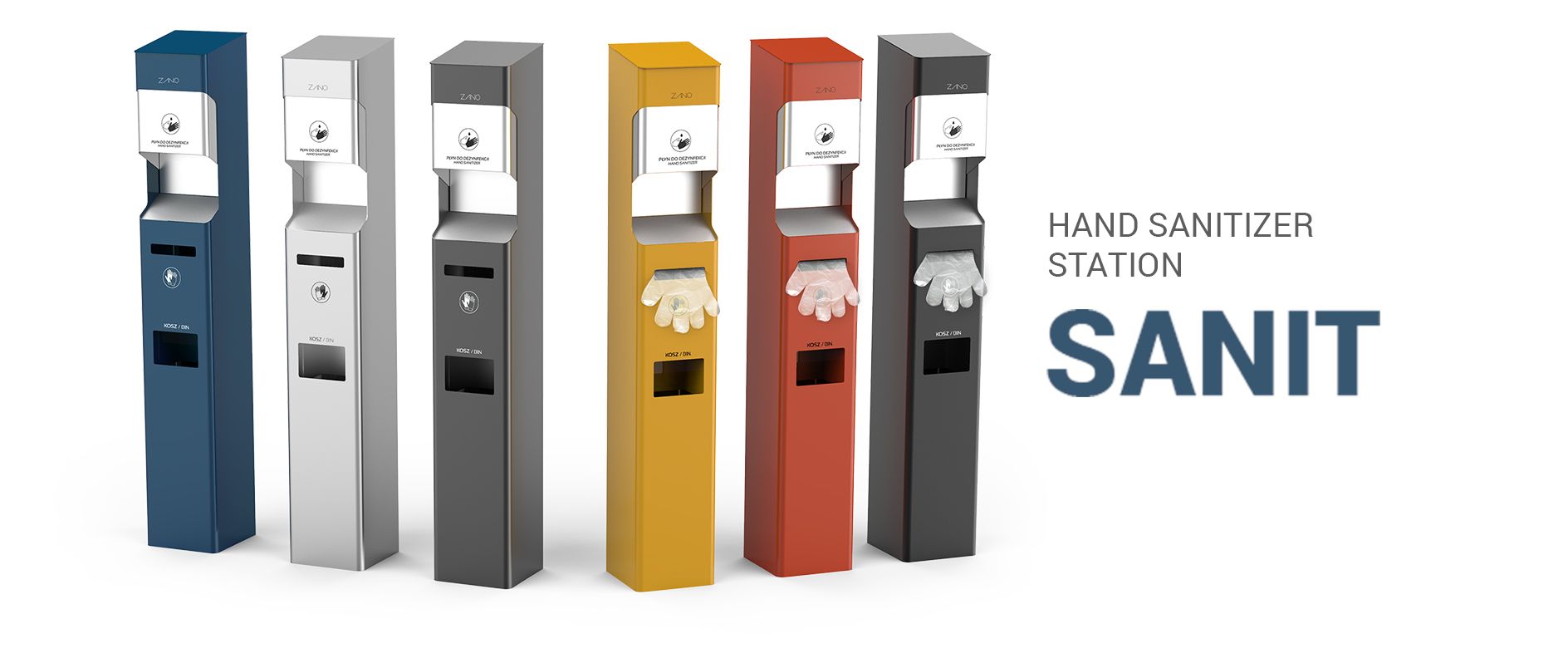 Station equipment
Below presented station in stainless steel. Its equipment consists of a contact-free dispenser with hand disinfectant, a container with a hook for plastic gloves, and a waste bin. The container with gloves can be replaced by a container with wipes.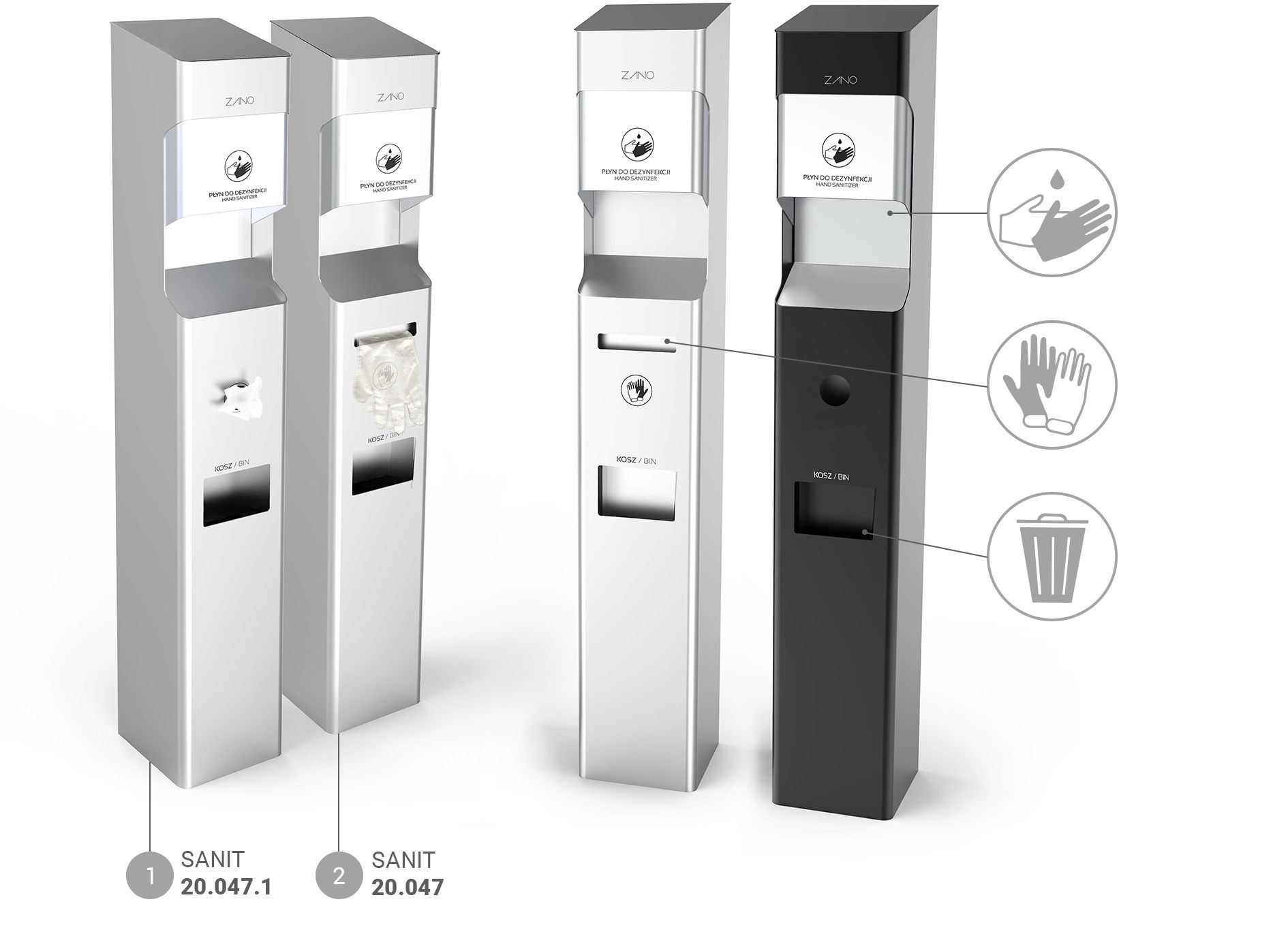 SANIT 20.047
The station is very simple and intuitive in use. The back section functions as a door, lockable with key, providing acces to the liquid dispenser, the glove compartment and the waste bin.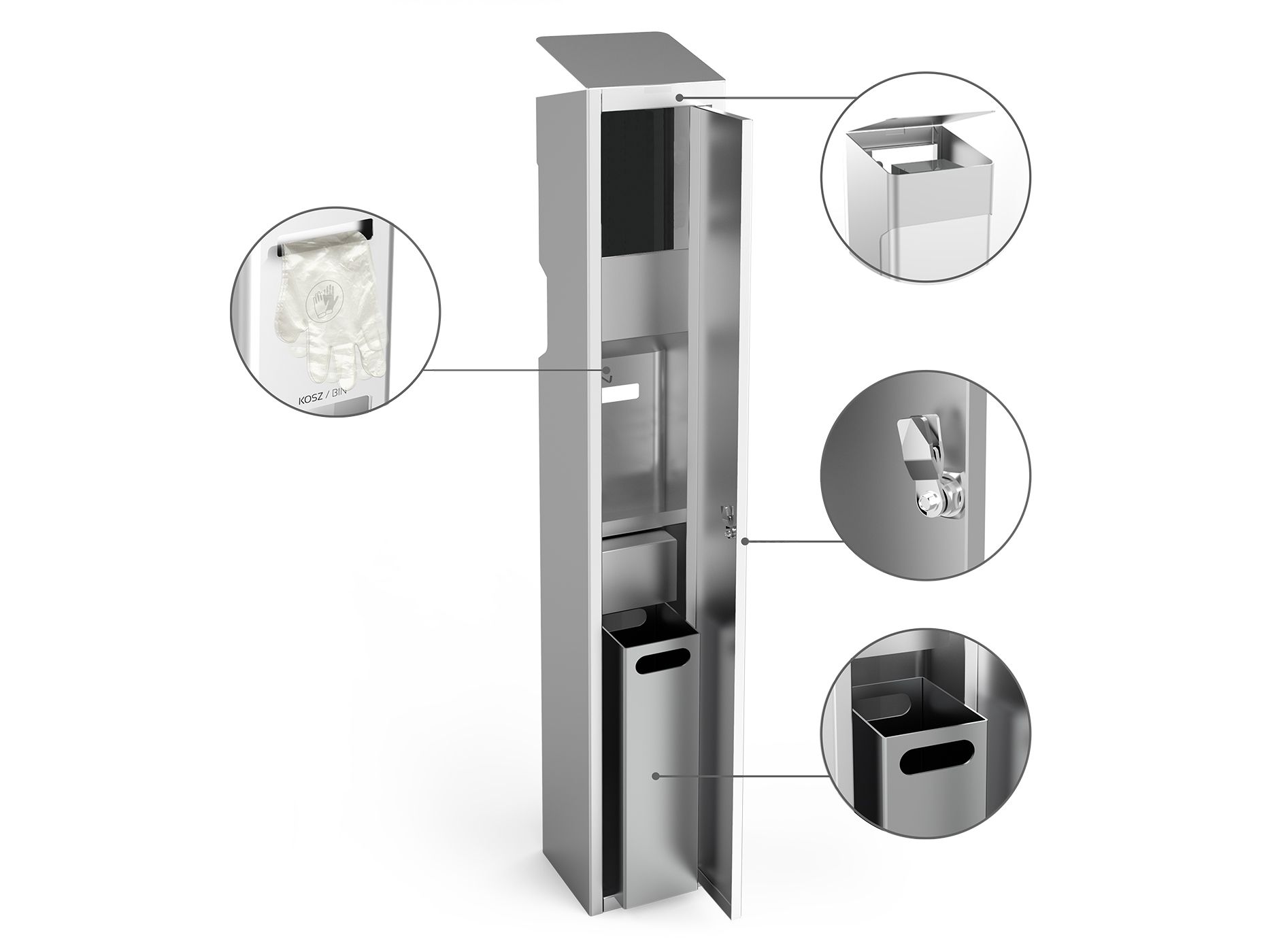 SANIT 20.047.1
Version 20.047.1 differs in glove compartment section. In this model a tissue box or nitrile gloves can be placed inside the station. They can be accesed through a round slot at the front.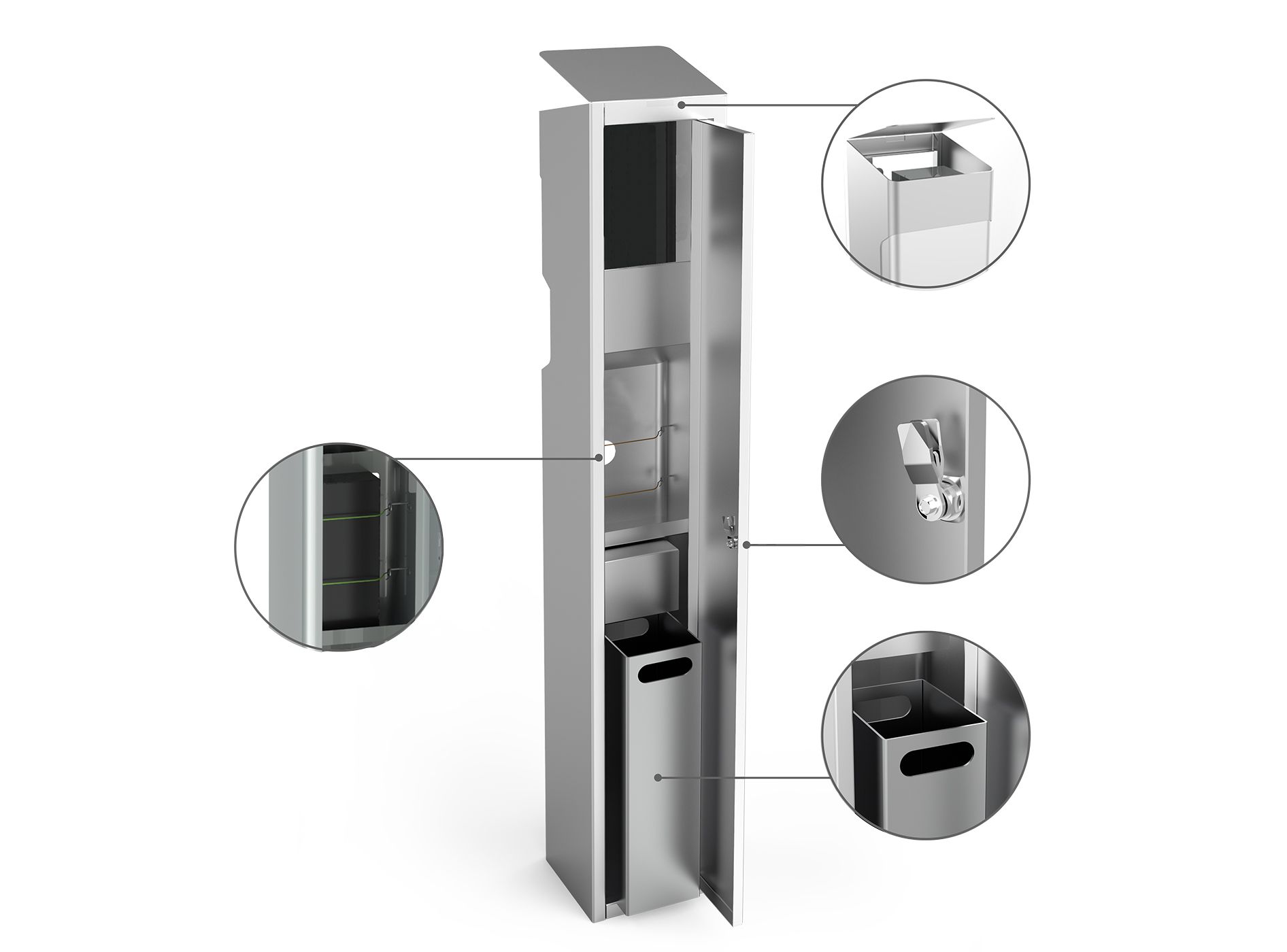 Modern line
Modern line presents top quality products made of stainless steel and carbon steel. They were designed especially for the modern architecture. What makes them different is that subtle aesthetics based on simple solid, without any unnecessary ornaments.
Hand Sanitizer Stations
Stations for hand sanitization are an important element of public space. Hand Sanitizer Station are primarily touchless, safe to use. What is more, they are durable, solid, made of steel, including stainless steel. They are permanently fixed to the ground.
Producer
As a leading manufacturer in Poland we always do our best to meet the customer's requirements. ZANO is equally comfortable and experienced designing for different types of street furniture projects. We are passionate about creating beautiful, functional, sustainable models. This is achieved through a process of focused listening that seeks to truly understand and respond to the inherent nuances of each particular client.